ContentBox CMS is a professional open source modular content management engine that allows you to easily build websites, blogs, wikis, complex web applications and even power mobile or cloud applications. In this article you will find an instruction how to install ContentBox CMS on Microsoft IIS web server using Helicon Zoo.
Configuring Helicon Zoo
First we need to get Microsoft Web Platform Installer and configure it with Helicon Zoo:
Download and install Web Platform Installer.
Run Web Platform Installer and click "Options".
Add Helicon Zoo feed into "Display additional scenarios" box: http://www.helicontech.com/zoo/feed. New "Zoo" tab will appear.
If it is a development machine it is convenient to choose IIS Express as a target web server for installations. For production environment please choose IIS.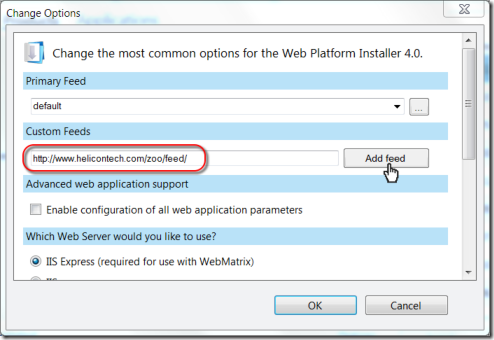 Installing ContentBox CMS
In Web Platform Installer go to Zoo –> Applications, select ContentBox, click Add and then Install: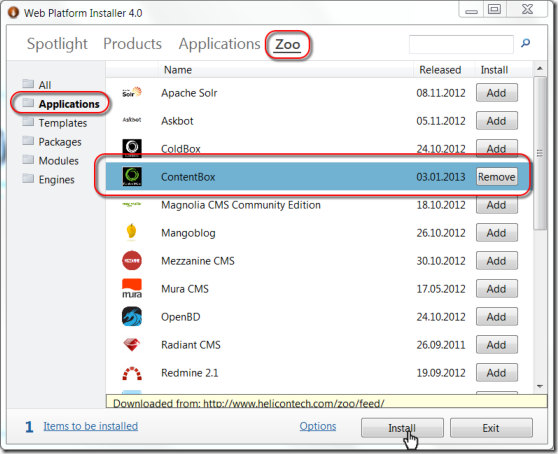 On a clean system installation may take a while as many components needs to be download and installed. These components usually include: Oracle JDK, Jetty, Railo, Helicon Zoo. Web Platform Installer may also install IIS or IIS Express and WebMatrix if they where not installed before. After installation of all required components is completed if you have selected IIS Express as target web server, the web site with ContentBox will be launched automatically. If you have selected IIS, then you will need to complete the form, choosing a location for new application – this could be application folder inside existing web site or a new web site.
On the first launch of web site you will see the Application deployment in progress page, with the progress of downloading and installing ContentBox CMS files.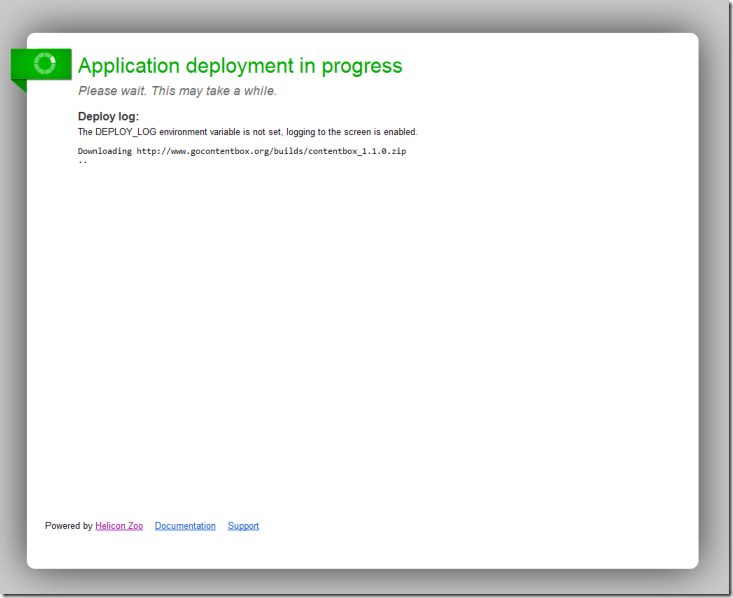 It will then refresh automatically to the ContentBox installation wizard: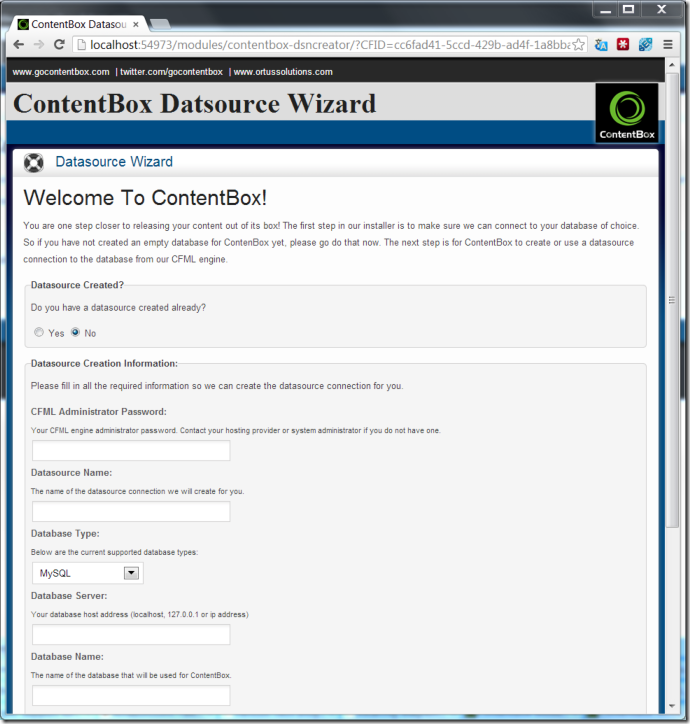 If you don't have a database server you can use Web Platform Installer, to install MS SQL Server Express, MySQL or PostgreSQL on your system.
Since we've just created new Railo application the Railo Web Administrator password is not set yet. You need to navigate to the Railo web administrator page to set it. Use the URL like this: http://localhost:54973/railo-context/admin/web.cfm Here the host name and port may vary depending on where you have installed ContentBox CMS.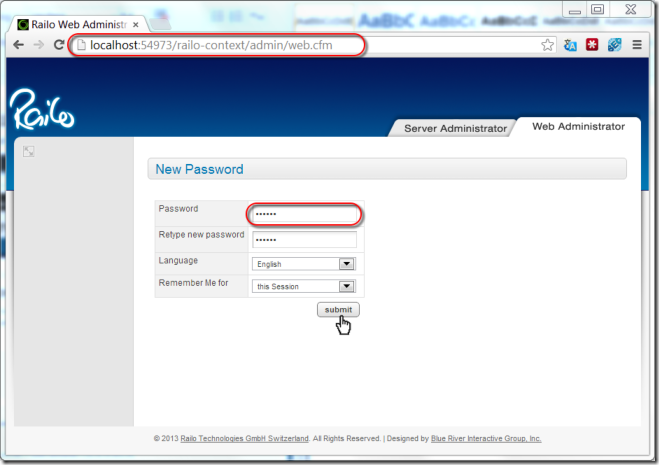 After completing ContentBox installation wizard you should see the web site up and running: